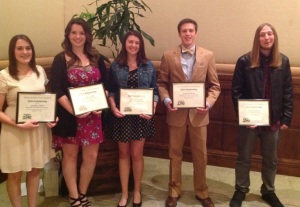 The Marana Schools' 2340 Foundation is committed to ensuring that every student is prepared for future success and has a vision for life. With that, the 2340 Foundation will be issuing scholarships in Spring 2015 to:
Four (4) Marana High School students
Four (4) Mountain View High School students
Two (2) MCAT High School students.
Awards will be issued to 2340 students (full K-12 experience within the Marana Unified School District) in the amount of $2,500 per student.
Click Marana 2340 scholarship application for the scholarship application.