Registration Will Open January 7, 2020.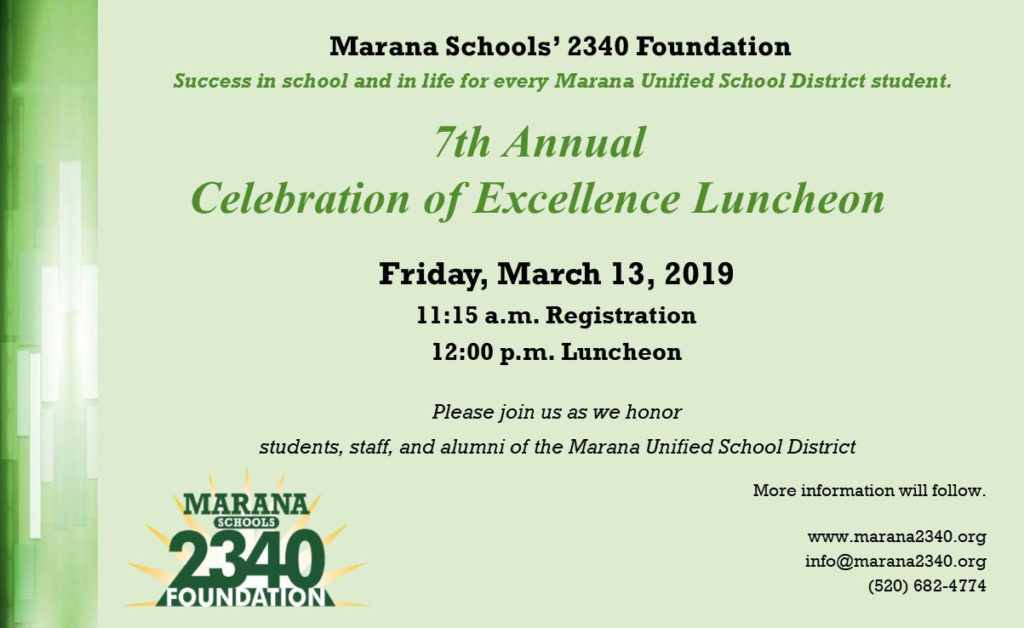 The Marana Schools' 2340 Foundation was established to provide support to the outstanding work being done in the Marana Unified School District. The key to a vibrant community is an excellent educational experience for all students.
The 2340 Foundation is committed to providing the necessary resources to ensure equity and excellence are always supported within the Marana Unified School District.  Our desire to help the District enrich their focus on teaching and learning for students' entire education in MUSD, the 2340 days from Kindergarten through 12th grade, inspired the "2340 Foundation".
Our hope is that every student can accomplish beyond what they think they are capable of. Help us fulfill that dream.
Dan Post, President
Doug Wilson, Ed.D., Superintendent