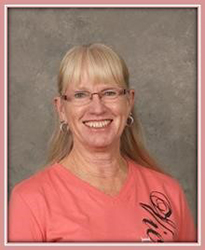 29 Oct

Congratulations Sue Richey – 40 years of teaching!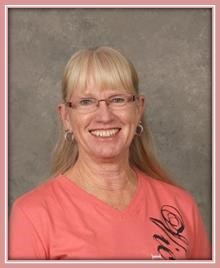 District Administrators, Governing Board members, Marana Schools' 2340 Foundation members, and school staff recognized Sue Richey for her 40 years of teaching during a surprise celebration on Tuesday, September 30 at Coyote Trail Elementary School. At the celebration, Dr. Wilson presented Ms. Richey with her 40 year longevity pin. This is the first employee in the Marana district to receive this recognition. Ms. Richey also received a cake and flowers. The 2340 Foundation presented her with an appreciation gift.
Sue Richey began teaching in the Marana Unified School District in 1975 and the 2014-15 school year marks her 40th year of teaching. She is currently a second grade teacher at Coyote Trail Elementary School. She has also coordinated the after school exercise program, Milers' Club, for 12 years.
A third-generation teacher, Ms. Richey says "I love my job. Being a teacher of little kids is like going to Disneyland." Born in Globe and raised in Phoenix, Ms. Richey then moved to Tucson where she graduated from the University of Arizona. She began her career at Marana Elementary School (Estes today) where she taught fourth grade and physical education. In 1982, she moved to Thornydale Elementary School where she taught first and second grade until moving to Coyote Trail Elementary School. "Ms. Richey and I began working together 19 years ago when Coyote Trail Elementary opened. We are the only two from the original staff that opened the school in 1996," says Dan Johnson, principal of Coyote Trail Elementary School. "I remember how she initially had reservations about leaving her students and colleagues at Thornydale to open a new school; yet she is often heard saying how she has loved every minute at Coyote Trail. It has been a true pleasure knowing her and working with her all of these years."